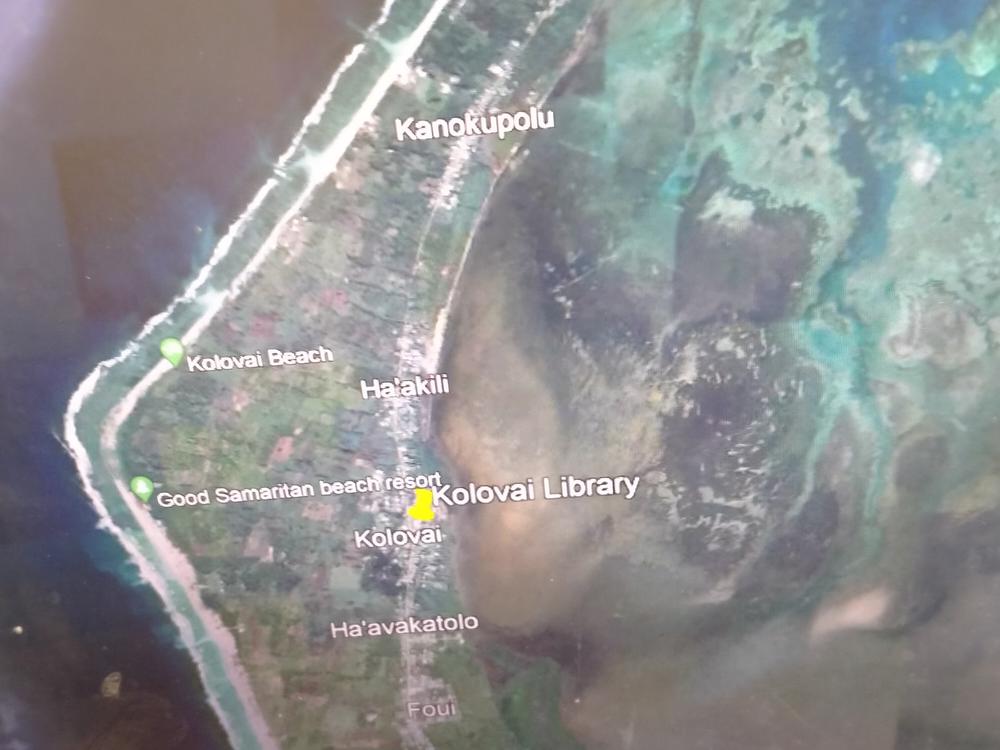 Kolovai Community Public Library was officially opened in 2019. Our idea to have the first public library in Kolovai came out when we saw that Cyclone Gita damaged 85% of houses and primary schools. When visiting the local Free Wesleyan Primary School next Tonga we saw there were no books for Children to read, the floors were damp, and all of their Scholl desks, furniture were damaged.
Two years ago 2020, Cyclone Harold smashed into Tonga. Huge waves demolished many of the resorts along Hihifo Coast from Kolovai ( Fala 'o Ata ) to Ha'atafu local families have been hugely affected with the total loss businesses, buildings – homes
This year 14th of January, 2022. A large eruption of underwater Hunga- Tonga-Hunga Ha'apai volcano, about 65km north of Nukualofa, shot think and ash and steam 20km skywards.The eruption caused a tsunami on Tonga's largest Island, Tongatapu, with waves recorded at 12 meters ( about 4 feet ) near Nukualofa
The worse affected areas are the west coast of the main Island of Tongatapu
Kolovai Community Public Library in Kolovai is the neighbouring to Kanokupolu that was the most affected village on the main Island. Before Christmas we shipped whole lot of shelves ( used but in very good condition near new ) The got picked up from the wharf in Nukualofa three days the eruption hit Tonga.
These shelves and over hundred banana boxes of books donated from SKYTV & Auckland Council Library Branches. They are stored in a near by storage 10-15 minutes drive from the wharf. We were told all the area was Flooded from the Tsunami. The manager of Kolovai Public Library has not been able to check the condition of all the books and shelves in the storage as she had a bad fall the day after the Tsunami. Her house was flooded from the Tsunami. She's now bed written and having physio treatment. Once she's recovered from her injury, she should be able to give us how much books & shelves ( over hundreds of them ) damaged.
Kolovai Community Public Library storage in Nuku'alofa was covered with ashes & at this stage we understand the library is still standing but definitely need maintenance & probably most library books, laptops ( donated second hand ) laptops are damaged & all books need to be replaced. The landline has been cut and there is no communication up to now. Internet was installed at the library is not working. It is very hard and congested trying to be connected to Mele via cellphone.
We are establishing a second library to be based in Nukualofa. We have shipped enough books already for it, but as mentioned above most books that are stored at the storage & in Kolovai Library needed replacement.
Ashes was so think covered most places in Nukualofa the capital. They are damp and they will probably get thrown away.
All the support and donations will go towards to pay for Tonga Government clearance customs duties when library books all cleared from customs at the wharf, pick ups, maintenance of Kolovai Public Library and to help with the new library which we hoping to get it built very soon.
http://www.kolovailibrary.wordpress.com
http://www.kolovailibrary.mykoha.co.nz